Digital Transformation / Agile Coaching
We help organisations addressing challenges and becoming digital as a result. We train businesses and convey digital mindsets.
For these new processes to be sustainably effective, managers and employees need to be part of the digital transformation and understand and live it.
Digital Reorganisation
Agile project management methods not only support the implementation of software projects, they can also trigger the introduction of digital processes among entire organisations
Digital reorganisation can only work if managers open up to new frameworks. The statement "We've always done it like this" inevitably leads to degeneration.
Therefore, we are convinced managers should face the digital challenges lying ahead of them and they need to learn handling the digital key figures of their business model.
We take startups and companies by the hand during the establishment of digital business ideas and processes. We impart the relevant knowledge and coordinate its transfer across all departments.
Our services:
accompaniment of cultural changes in organisations, such as New-Work
training and qualification of management and staff
establishment of corresponding collaboration tools like Slack, Teams, Trello, Confluence and many more
definition, explanation and visibility of relevant key figures, for example via streamable dashbaords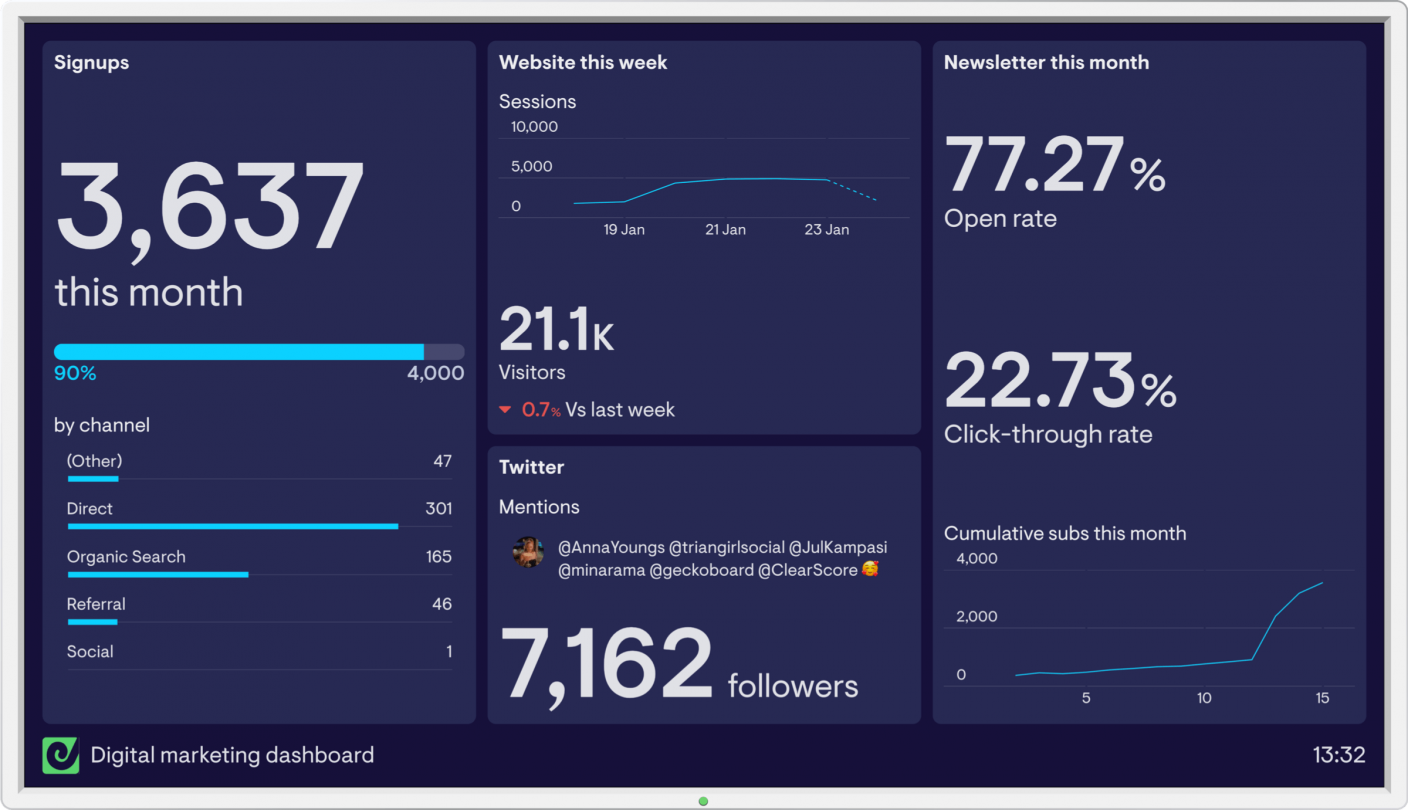 KPI dashboards
Quickly Identify Relevant Data
We use tools like Geckoboard to present key figures clearly and comprehensibly. We individualise the reports for each user, be it the CEO, the HR team or the e-commerce crew. We safely integrate various data sources, for example through ERP, CRM, Analytics or support tools. The dashboards translate the KPIs in real time and can be used as an ideal basis for efficient meetings.